If you're looking for a way to get quick flexible loans, we've got the solution! Our flexible loan repayment program lets you pay off your loan over time, so you can focus on what's important: breathing easy.
flypay is a online loan app that enables you to get a quick loan in just a few clicks. We provide an easy way to apply for cash loans online also flexible repayment.
We'll even help you pick the best payment plan for your needs.
First of all, apply for a quick cash loan at flypay loan app. Through our flexible loan repayment program, you can choose how long you want to pay off your loan by following these 3 easy steps.
Step 01: Go to flypay website and check the existing loan debt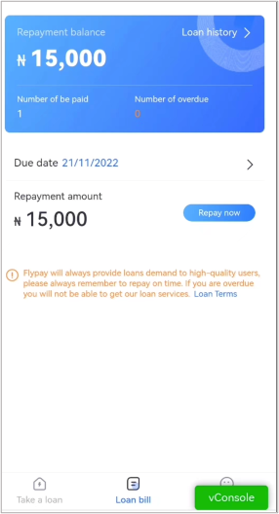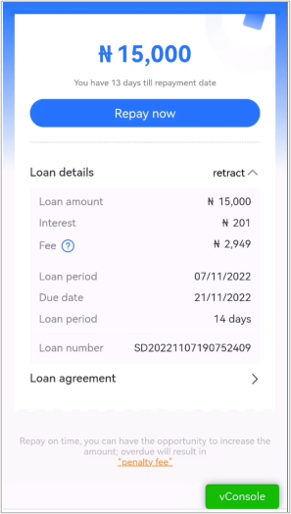 Step 02: Choose your repayment method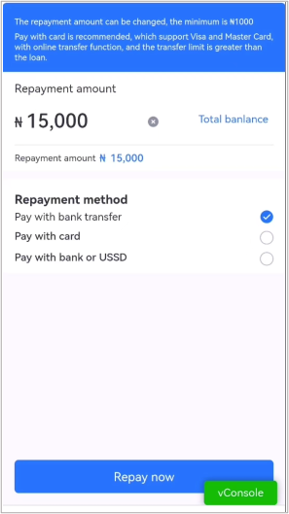 Step 03: Click "Repay now" => Flexible repayment succeeded.
After the user repays successfully, the repayment order will no longer display on the billing page.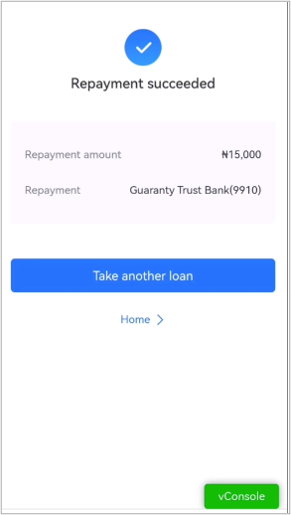 You can also use Flypay App, Flypay website to make payments on your account by using their respective features (available on iOS and Android devices). In addition, once approved by our team of experts at first glance through their mobile app/website platform; customers may also choose from several payment options such as cash deposit at any bank branch around Nigeria.
Take another instant loan and flexible repay as you want
You are eligible to take another loan after 14 days once we receive your final payment. I will tell you how to apply for a loan up to ₦600,000 at here.
Tips: You can improve your loan limit and loan approval speed by paying off your existing loan debt on time.
We hope that this article has been helpful to you. If you have any questions, please feel free to contact our customer service team.